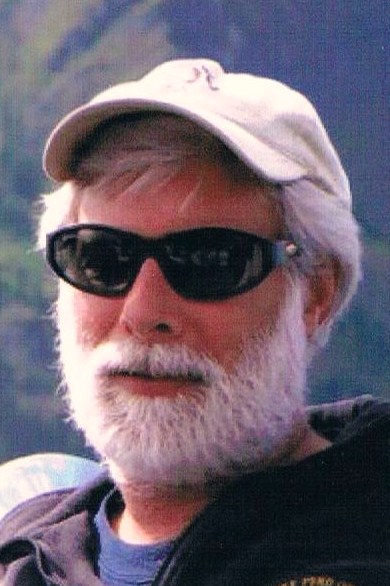 We opened in 1985 with the hopes & dreams of being the best. 

We've achieved our goal and are now proudly serving many repeat guests.  Our customers look to us for exceptional quality and incredible service.  And of course, the knack to "Catch the Big One!" We strive to deliver on these expectations every time we hit the water! 

I believe that your satisfaction should be guaranteed!   






















Cap'n Ken
State of Idaho Licensed Outfitter & Guide

Fully Insured & Bonded

U.S. Coast Guard Certified & Inspected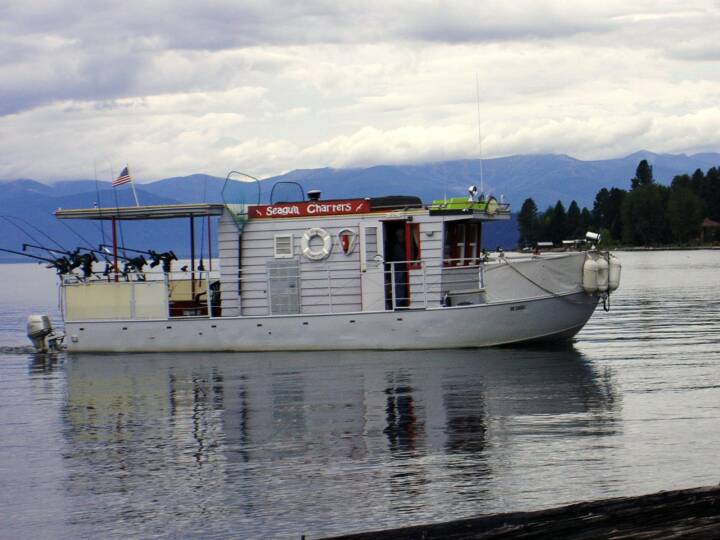 We are the only !!!

United States Coast Guard Certified & Inspected Fishing & Crusing Vessel on Lake Pend Oreille

The Seagull 

( 34' X 12' Custom Dolphin )

Ken,

Thank you for so many wonderful days of fishing.   I thoroughly enjoyed learning the "Tricks of the Lake" from you.   I can't believe how hard you worked for these fish including my 10 pound Lake Trout.  As you stated, "This lake is a fickle lady."    I would have been trolling around for days without a bite had I not found you.   More importantly, my wife and son really enjoyed their time in Idaho too.   It's a little crazy to think we were sledding and fishing on the same day.   I've chartered boats from Belize to Cabo to Astoria, but have never enjoyed myself more.   Trolling for monster trout.....now that's a day every fisherman/ woman should experience.

Thanks again,

Chad Myers

CNN Meteorologist Atlanta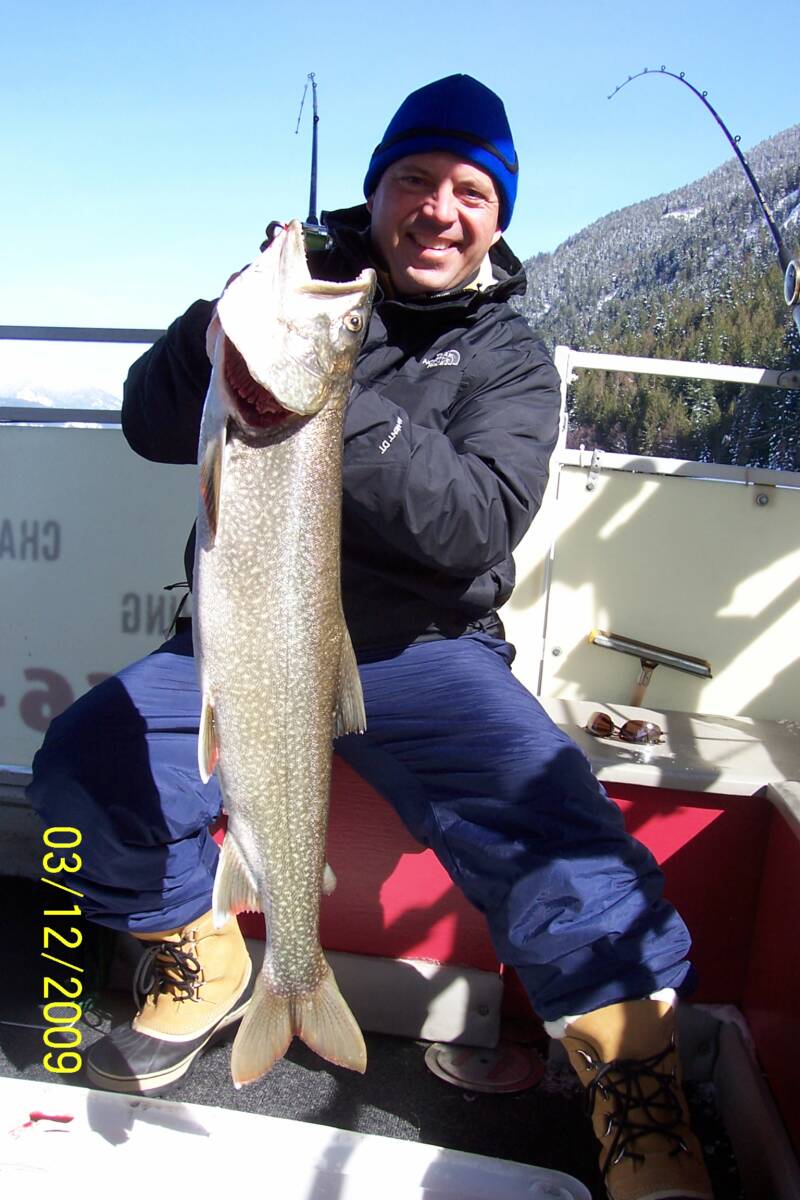 This was our 5th trip with Capt Ken Hayes at Seagull Charters.  We have taken friends and family along on all of our trips but this one.  My husband and I decided to spend the day by ourselves and it turned out to be the best day ever.  The weather was beautiful and the fishing was great.  Capt Ken has always made our fishing trips fantastic.  As it says in the cabin of his boat any day fishing beats a good day in the office. 

Thank you very much for all the memories!!

Sincerely,

David and Kim Lucas

Deer Park, WA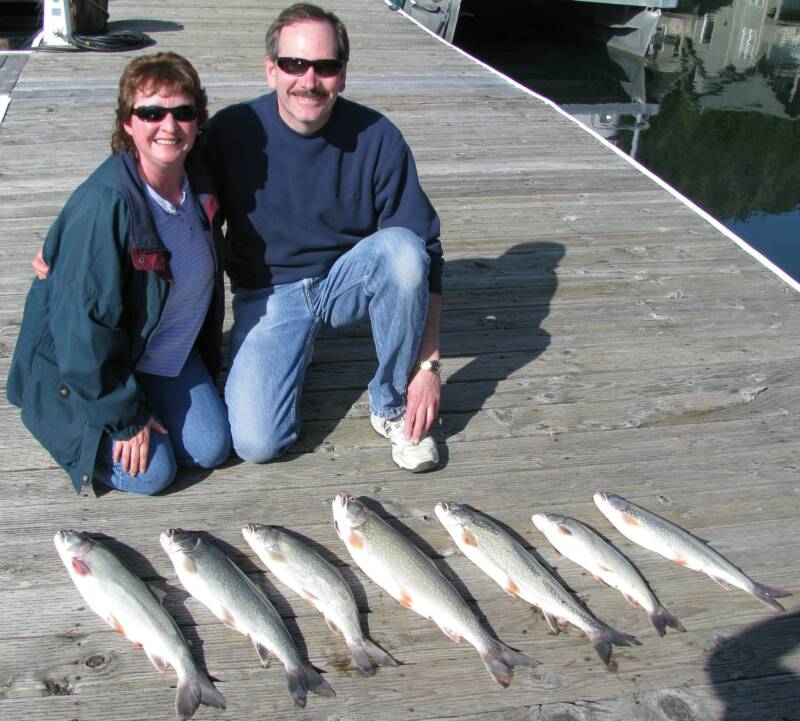 It's only fair to warn potential fisher people that Fishing with Cap'n Ken on the Seagull is addictive.  One trip is just not enough.  By the end of October of 2010 I will have participated in 10 fishing trips with this master guide and I plan to continue for as long as I can keep my rod tip up. It's easy to get "hooked" on the quality of the fishing experience provided by Ken Hayes. It's hard to get tired of catching monster Kams and Macs and being treated so well. While you relax and visit with your companions, Cap'n Ken sets up a battery of poles and drags his groomed and pampered lures over the big ones lurking in his secret hot spots.  About the time you take your eyes off the poles, Ken will suddenly leave the wheel and run down the center deck  aisle shouting "Fish On" and rapidly and systematically re-arrange the rods and reels to clear the deck for landing the big one. Now that's a visual image I will retain in my memory bank forever! I have fished for 70 years in many places around the world, and rank Ken's Seagull Charters at the top of my experiences.

Cheers!

Larry Hayden-Wing, Ph.D.

Retired Wildlife Research Biologist

Laramie, Wyoming