Go Fishing or Cruising 

with Seagull Charters!

Seagull Charters will take you Fishing for Giant Kamloop Rainbow Trout, Mackinaw 

Lake Trout or a Sightseeing Trip on  "Lake Pend Oreille in Sandpoint Idaho"      

We'll make this a Trip to Remember!

You'll enjoy a day aboard the roomiest and most comfortable cruiser on the Lake, and 

you don't have to just SIT!  You can walk around the cabin, relax in the sun on the bow 

or under cover on the stern, or relax inside the heated, fully provisioned cabin.

For Trout Fishing, if it's Giant Kamloops (Rainbow) or Mackinaw you're looking for, 

or if the pristine beauty of Northern Idaho is what you seek, we have it all!!!

The 34 foot cruiser "SEAGULL" can accommodate 2 - 12 people for fishing 

or as many as 24 for cruising!  Think about a company outing, family reunion or 

a "wedding on the water".  These are just a few ideas, let your imagination be your guide! 

Just bring a lunch, a few snacks, some cold drinks and a jacket and we'll do the rest!

Find us in "Hope, ID" on the North Shore! 

"Catch a Kam" with Cap'n Ken

Fishing or Cruising on 

"Lake Pend Oreille"

In 1995, Jim Eversole caught the largest game 

fish ever taken from Lake Pend Oreille, 

a 43 lb. 6 oz. Mackinaw (Lake Trout).  

The Lake also claims the 

World Record Rainbow Trout, a 37 lber.

caught by Wes Hamlet in 1947.

U.S. MAIL

Seagull Charters

PO Box 217

Clark Fork, ID 83811

CALL US

Seagull Nest

(208)  290-7979

"Good Fishing Just Ahead!"

NEW! DVD

> > > > > > > > > > How To Catch Fish 

On Lake Pend Oreille!

Only $19.95 + S&H

Call or E-Mail

To Place Your Order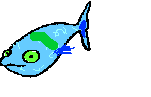 CALL or TEXT   (208)  290-7979.